This week we were told that our guest lecturer was Gerard Dunleavy, previously a masters student from our university displaying a wide range of skills as a generalist,
(see 2012 showreel below)
Being blown away by his work, I decided to do a bit of research on him in preparation for the talk.
Background research on Gerard Dunleavy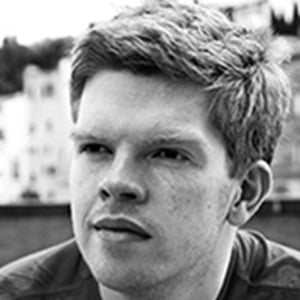 He's a professional Concept artist and Matte Painter from Ireland,Armagh,  currently working in London for the Film, Advertising and Game industries.
He studied design at university, eventually earning a masters degree followed by several years working as a VFX Generalist and Technical Director.
 Combines  skills and experience in Art, Design and VFX techniques to create stunning images that tell stories.
Recent projects include:
Film:
Assassins Creed

Thor:The Dark World

Godzilla as well as many
Commercial:
Skills
Concept Art, Illustration, Matte Painting, Digital Environments & VFX
In the lecture he started off by giving a general background to where he started off and how he got to where he is today with MPC, London. To this day Gerard has worked on over 50 films and projects for MPC alone, ranging from the newly released Jungle Book movie to BMW.
He then went on to talk about what's expected of an individual in his position in a studio environment to which he stated time is a priority (having at most two months for a commercial brief), clients come to them with problems on a daily basis, where typically they don't really know what they want, simply presenting basic ideas, words or phrases. Which means there a lot of problem solving required as you work but a bonus is that you learn a lot as you work. In addition the agency director will typically dictate the pacing of the project to you so there's a lot of teamwork and collaboration involved in each brief.
How do we get our foot in the door?
Don't focus on technical aspects like software , software can be learnt and taught with relative ease. Having a good eye for design, composition (etc) is much more valuable to an employer and the team you're working with.
Display what you are doing in a very smart and clear way, making it easier for a potential employer to understand and know exactly what you did and why you did in that particular way.
DO ONE THING REALLY WELL – do something simple really well, like modelling and rendering something and making it photo-real.
Other Advice
Create your own goals – push yourself constantly and keep growing as an artist.
If and when you make it into a studio, work a lot harder and longer in the beginning. Your commitment will pay off having established yourself within the company as a reliable, committed and valuable asset.
Being a generalist is good! Having a larger skill set normally means more work with longer contracts and more job security.
When writing your CV have your bio at the top followed by your previous work experience with the specifics of what you do.
Awesome talk! I hadn't considered the idea of doing one simple thing really well to show off in my portfolio. I think its a pretty common issue with students like myself to try and do overcomplicated projects and ending up with a result that shows a lack of development, whereas with doing one simple thing well, is a great portfolio piece and tells others a lot more about your ability and commitment to your work.
More of Gerard's work can be found from his website: